Zichen "Charles" Zhang
charlesz at allenai dot org
I am Predoctoral Young Investigators (PYI) on the PRIOR team at AI2 supervised by Luca Weihs. Previously, I was also fortunate to collaborate with people from Stanford Vision & Learning Lab (SVL) and NVIDIA, supervised by Jim Fan and Yuke Zhu. I graduated from Macalester College in Dec. 2022 advised by Prof. Andrew Beveridge and Susan Fox.
The Generalist can specialize, and the Specialist can generalize.
I am interested in both generalist and specialist agents, with a focus on developing generalizable and effective approaches that can be applied across a wide range of tasks and scenarios.
CV &nbsp/&nbsp GitHub &nbsp/&nbsp LinkedIn &nbsp/&nbsp Twitter &nbsp/&nbsp Email &nbsp/&nbsp IM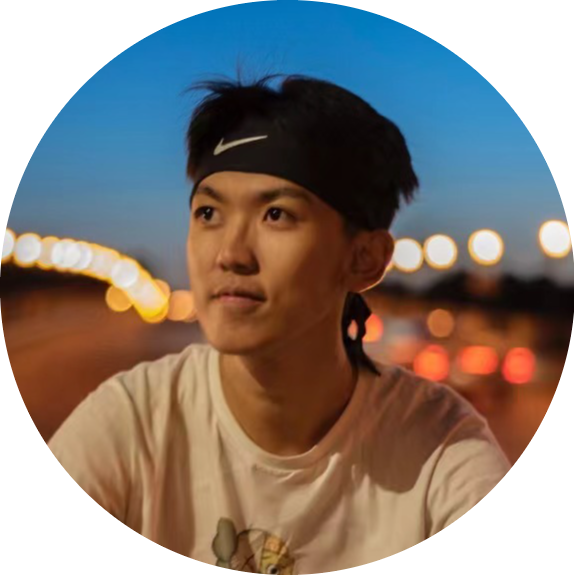 News
Research
(
Highlighted
/
All
)
(* indicates equal contribution,
†
indicates equal advising)
Loading...
Service

Conference/Workshop Reviewer: ICRA 2024, CVPR 2024, NeurIPS 2023, CoRL 2023
Talks
04/2023: "Autonomous Visuomotor Reinforcement Learning" at Ranjay Krishna group.
Teaching Assistant at Macalester College
09/2022: Comp 484 Intro to Artificial Intelligence
01/2022: MATH 378 Complex Analysis
09/2021: STAT/COMP 112 Intro to Data Science
01/2021: COMP 394 Topics Course: Reinforcement Learning
(design and write code implementations for homework and class materials)
09/2020: COMP 128 Data Structure
01/2020: STAT/COMP 112 Intro to Data Science
---